Regular price
$ 29.99 USD
Regular price
Sale price
$ 29.99 USD
Unit price
per
Sale
Sold out
Are you looking for a simple harness that discourages your dog from pulling?  Here it is!
Harness Lead(TM), also called "The Rescue Leash".  Unique integrated design teaches the dog not to pull and is also nearly escape proof.  Works similar to a martingale harness, gently squeezing the dog's chest when he pulls.  This leash is ideal for skittish or spooky dogs and also for dogs that tend to choke themselves on a collar-leash combo.  Works on any breed, any body type from greyhound to bulldog.  Super easy for you to put on or take off, but very few dogs can slip out of it.
Harness Lead uses no leather parts for a vegan, cruelty free leash.  Soft nylon fibers are gentle on dog's skin. The design is intentionally minimal to avoid irritation and discomfort.  No flat hard edge to break open skin. No buckles digging into backs of legs or armpits. No metal pushing into the back.  No chest plate irritating dog's under body.

Share
Tap for Measuring Guide/Sizing

Small/Medium is best for dogs 10 lbs to 40 lbs  The leash length on a 30lb dog is about 6 ft from the dog's back to the handle.

Medium/Large is best for dogs 40 lbs to 200 lbs   The leash length on a 70 lb dog is about 6 ft from the dog's back to the handle.
Materials

Harness Lead is double braided nylon. This leash is made in the same way as dock line, so it is literally strong enough to hook a boat to, and can withstand upwards of 3,700 lbs of pressure!
View full details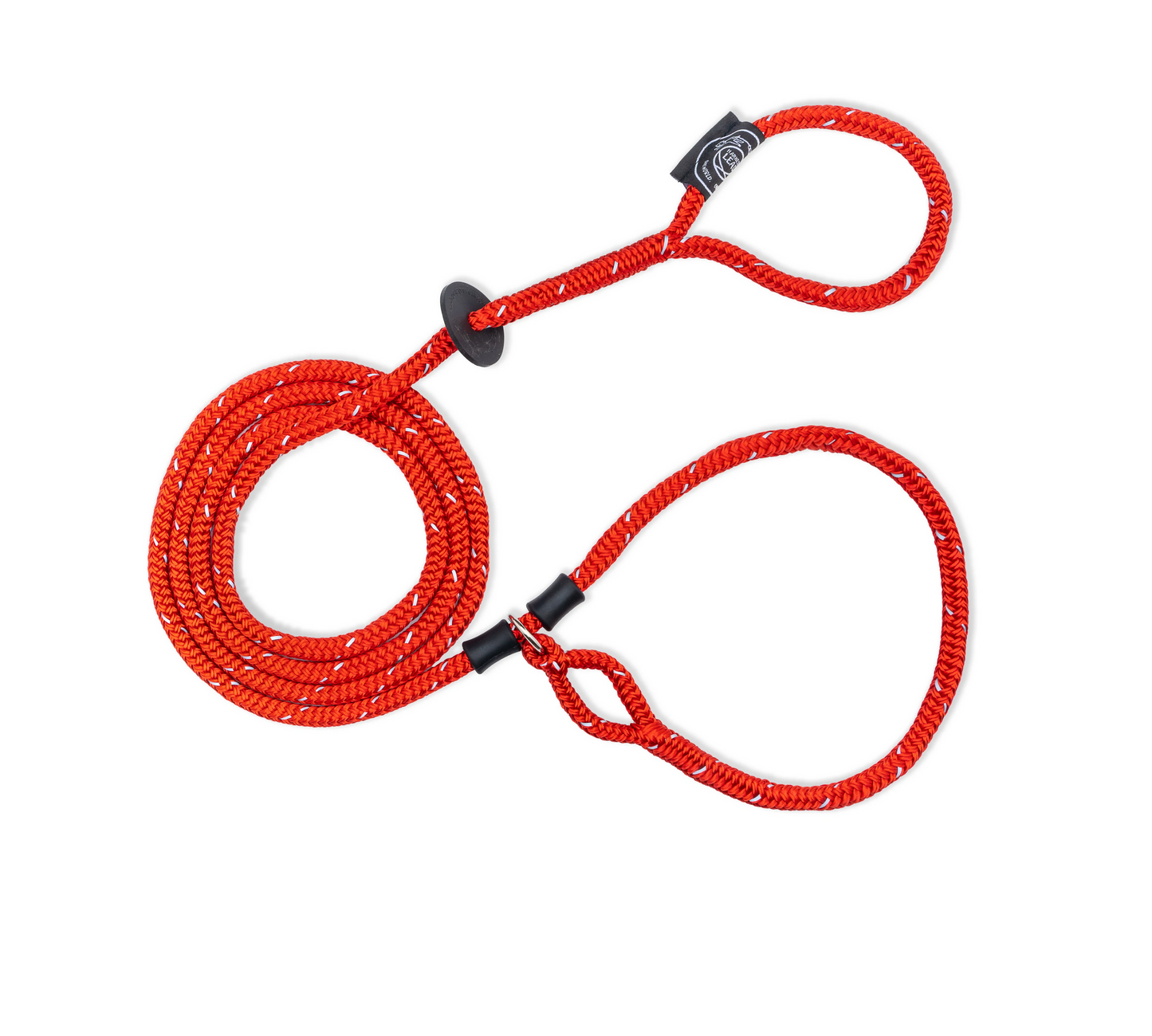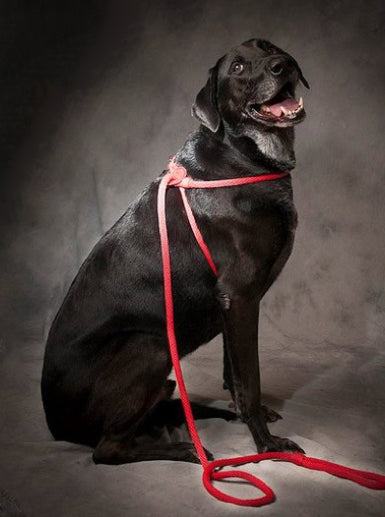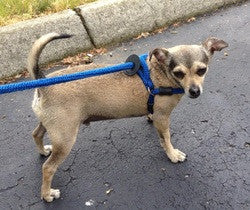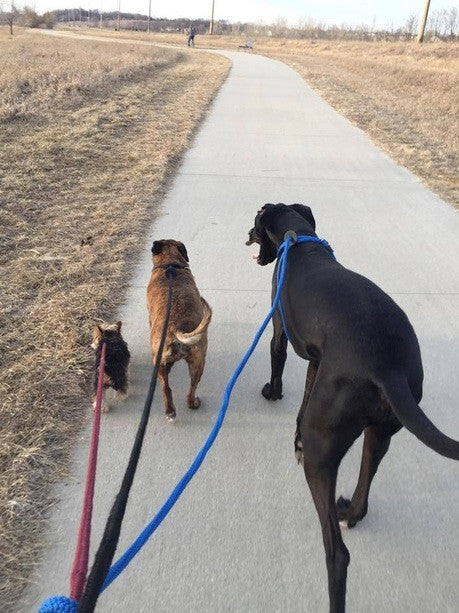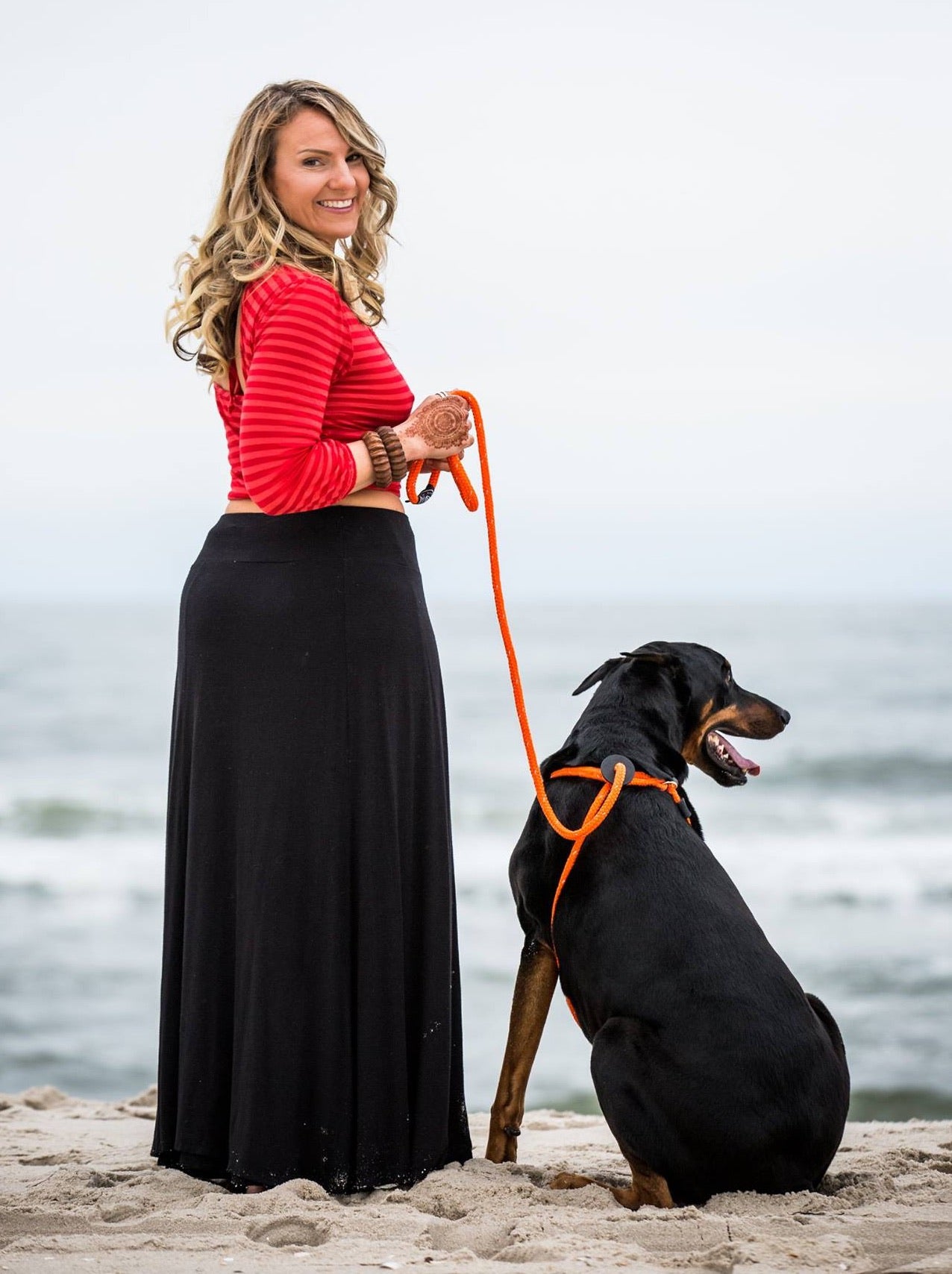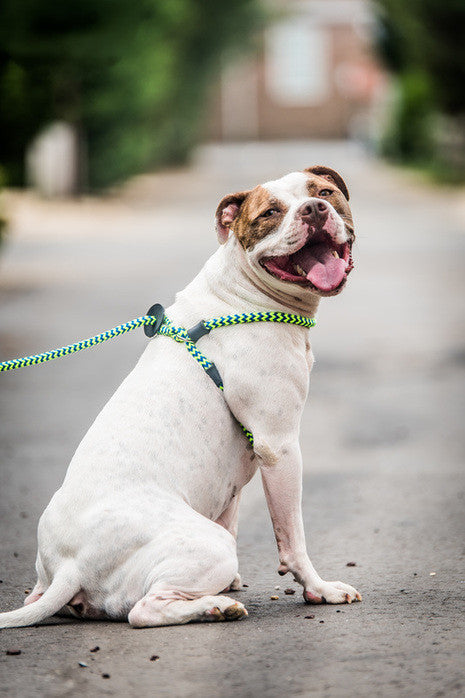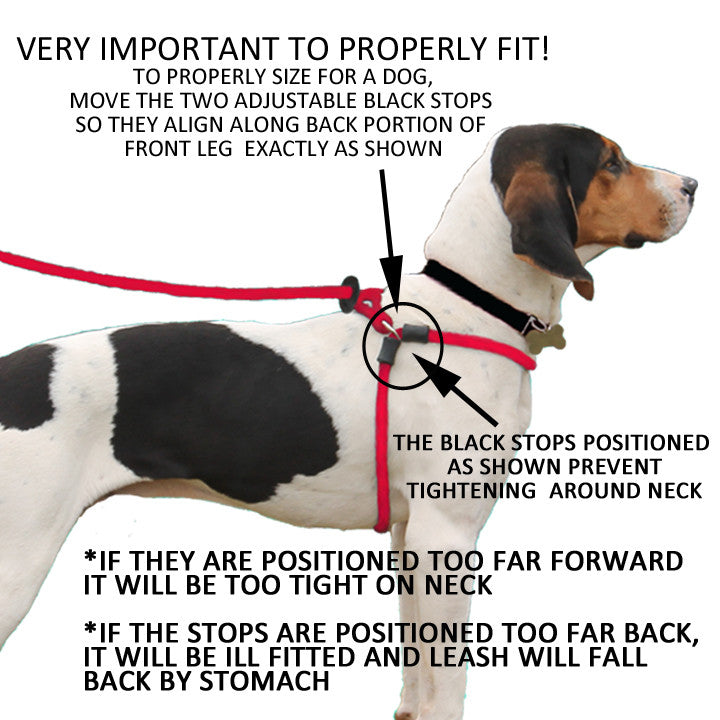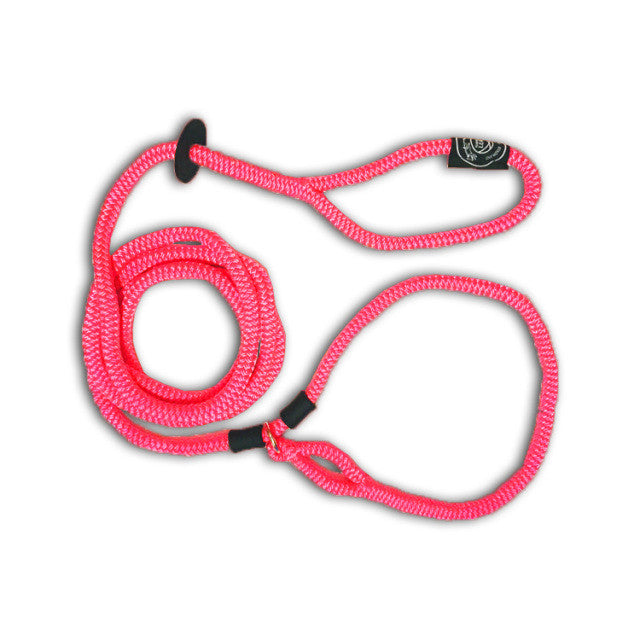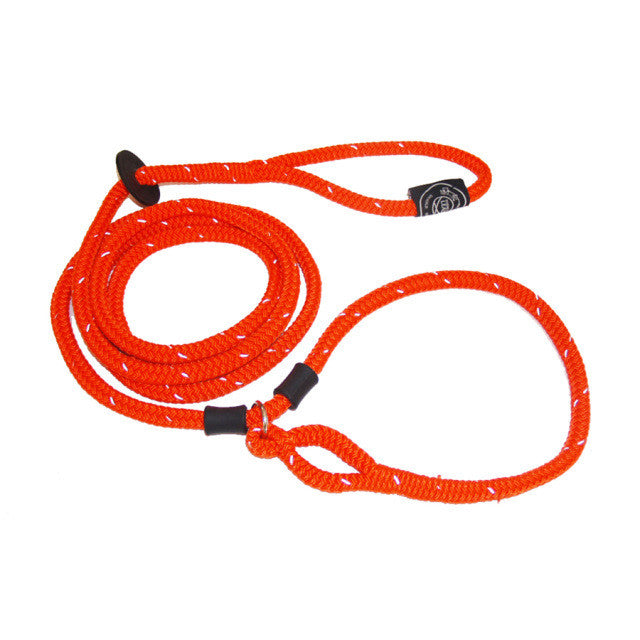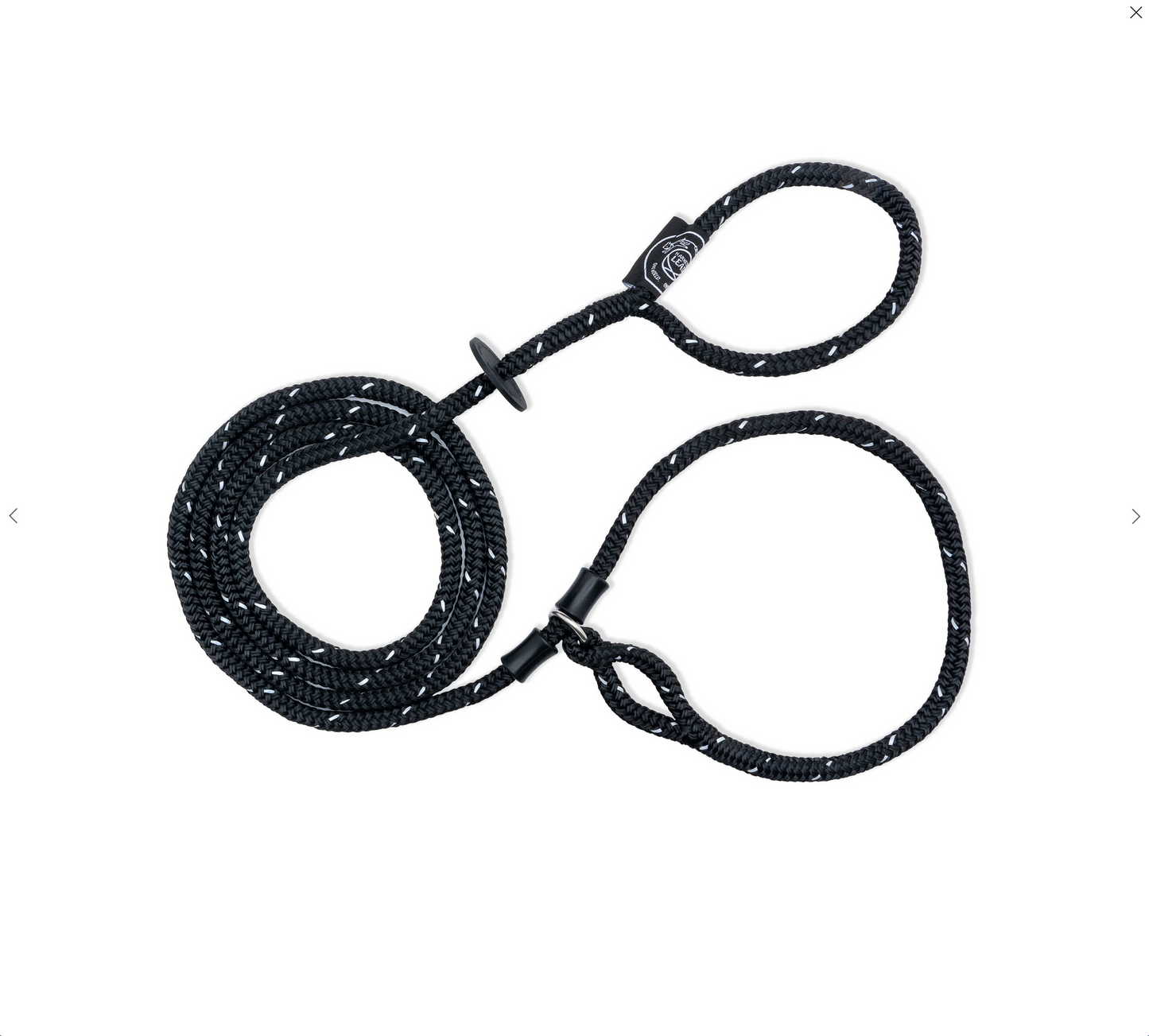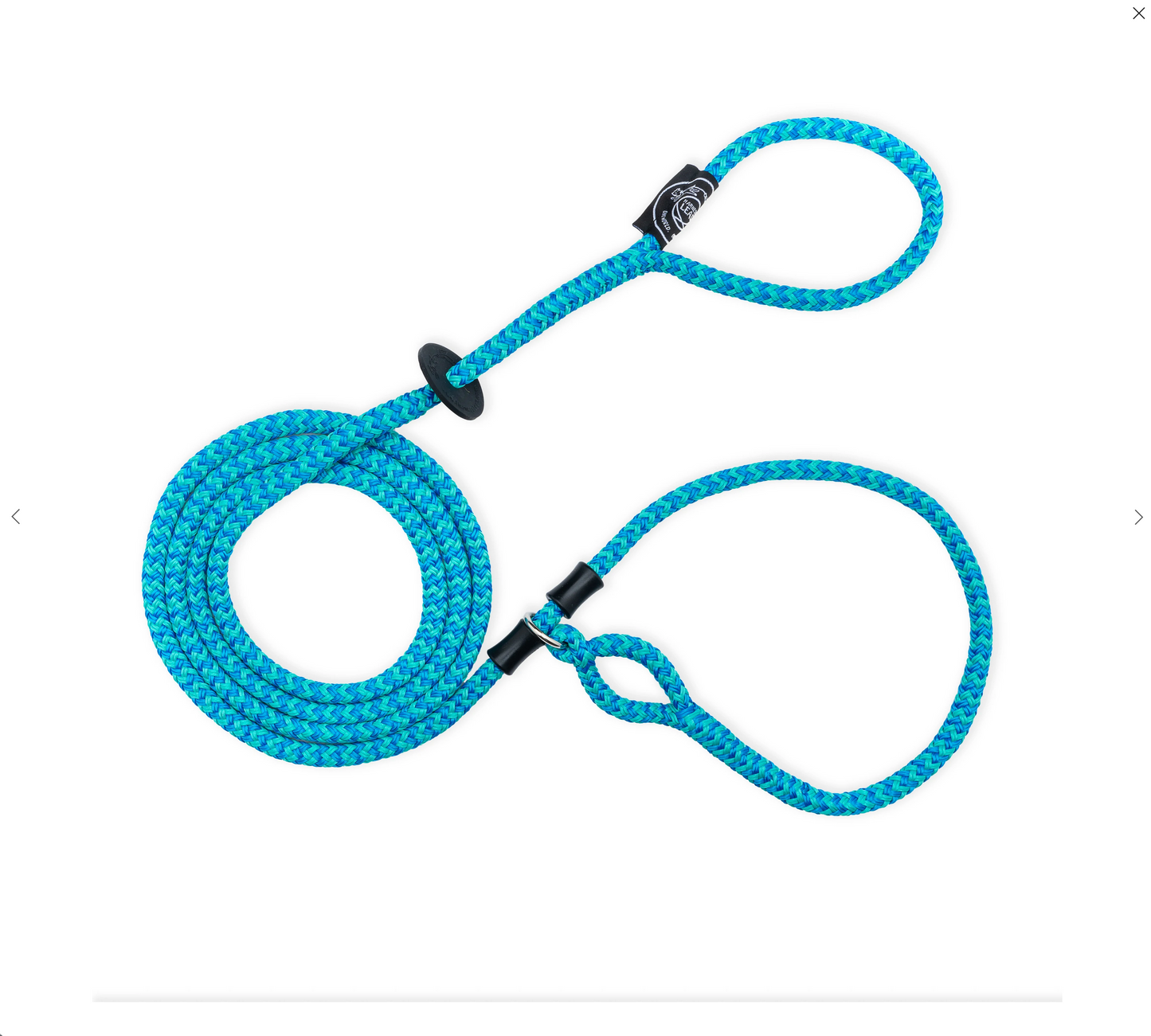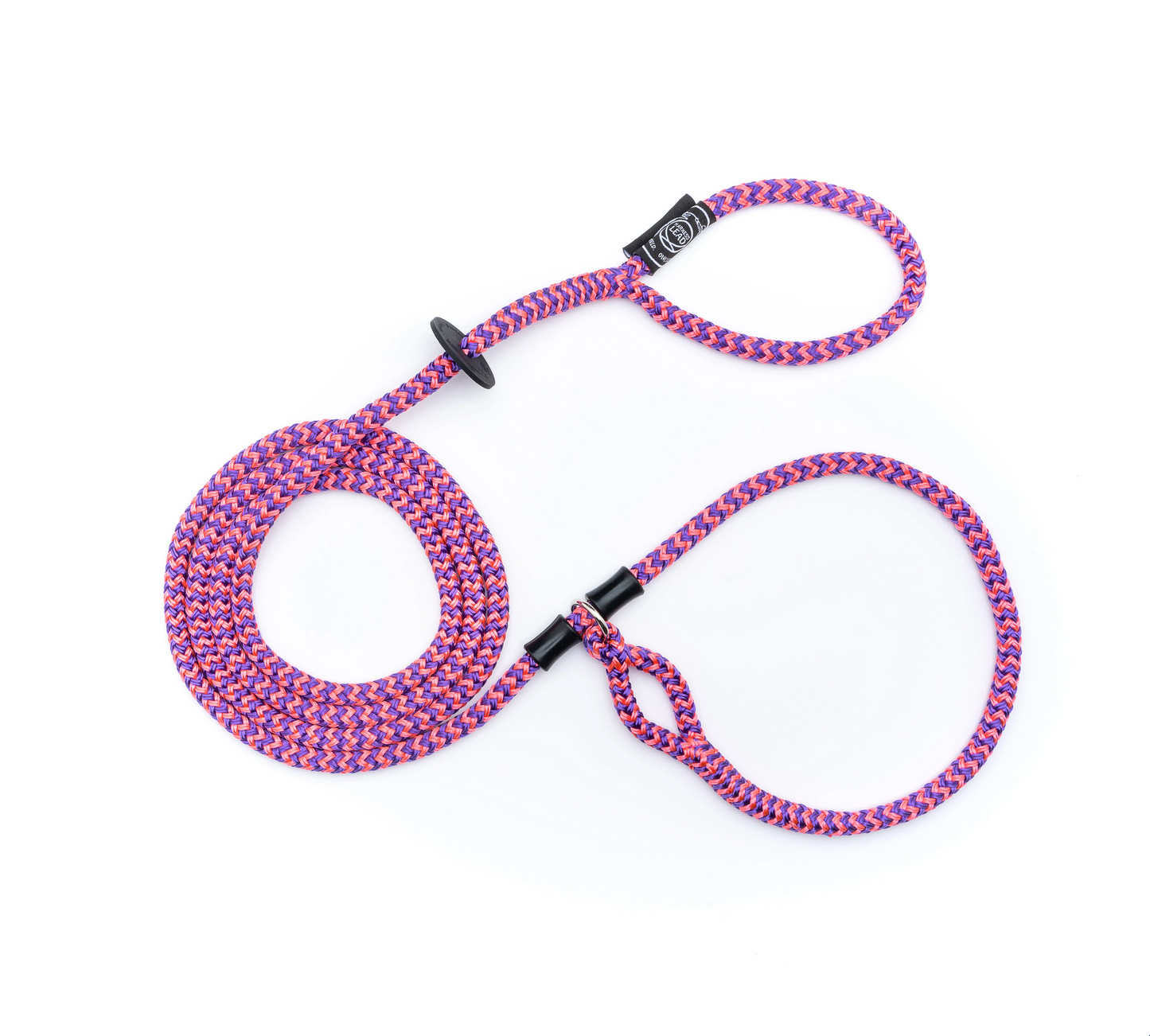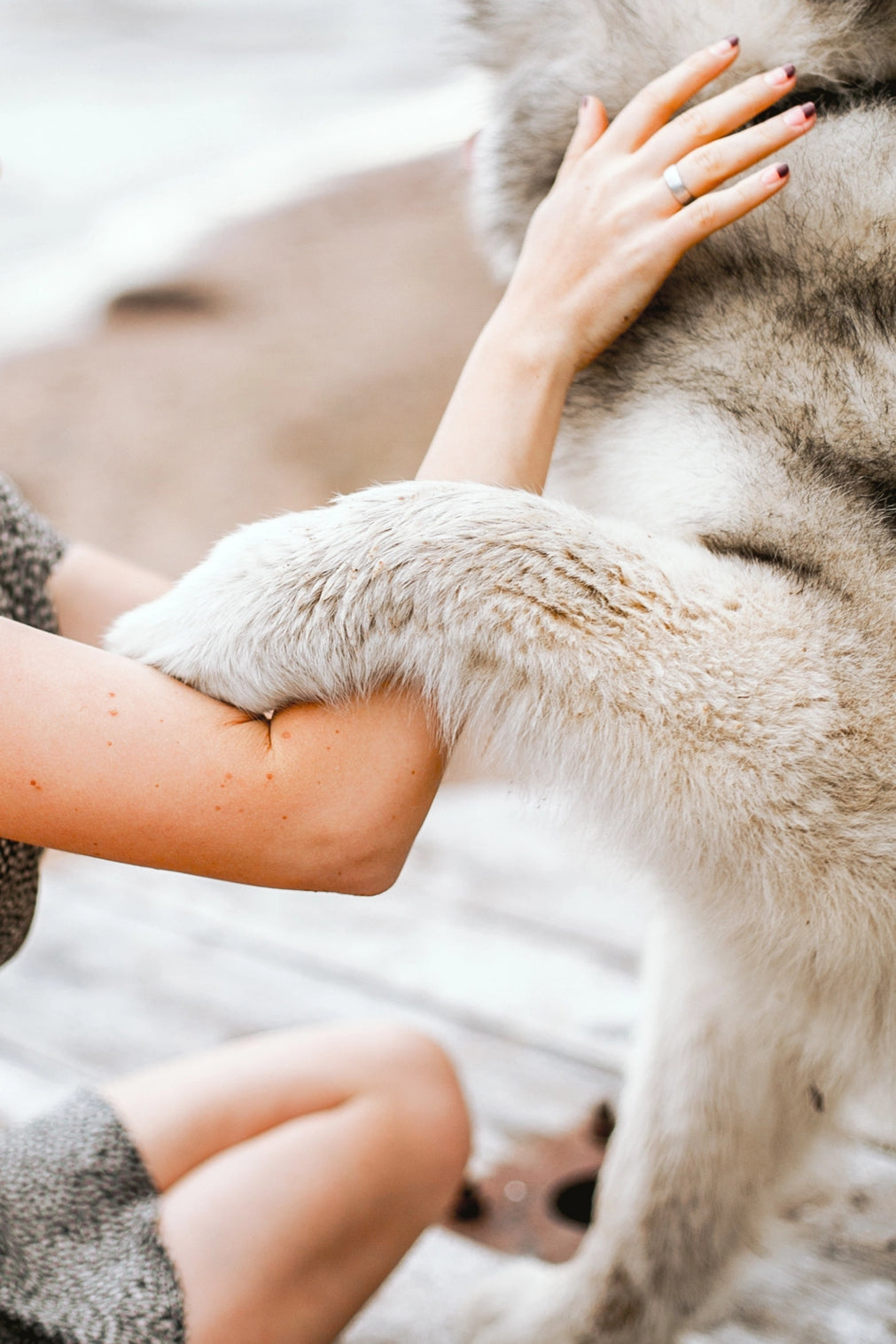 Sharon's Thoughts
When we first got Ajax he was a total freak on the leash and it took us a long time to realize it was because he was insecure and anxious. Before we figured that out, we just needed to get him under control, so we tried this HarnessLead. He responded to it immediately and stopped pulling us along. Since then, when customers try it on their dogs at our vending events, I've seen that some dogs immediately respond and others not so much. It seems that dogs that have gotten used to choking themselves on a collar are surprised to feel the squeeze around the chest so they stop pulling. It gives their owners a chance to teach better leash manners, sort of starting over without having to un-learn the bad habits (pulling). I also really like how easy it is to put on and take off, and how soft the rope is. This has been one of our favorite products of all time.