Regular price
$ 133.99 USD
Regular price
Sale price
$ 133.99 USD
Unit price
per
Sale
Sold out
Low stock: 1 left
Tap for Measuring Guide/Sizing
Materials

Made of luggage-grade, ballistic nylon.
Care information

Wipe exterior of the vest with a damp cloth and vacuum pet fur from neoprene portion of the vest. For heavy soiling, hand wash Clickit Terrain in cold water then line dry.


Everybody needs to buckle up in the car for safety - even your best friend! We're proud to be able to offer you the first car restraint system for dogs that is actually crash tested!  Certified by the Center for Pet Safety
Innovative Design
Clickit Terrain is a high performance car safety harness for high performing dogs, combining Sleepypod's award-winning travel safety technology with enhanced safety, comfort and control features for everyday use.  It is light and easy to use without sacrificing safety. New shock absorbing webbing sleeves work with a broad padded vest and unique infinity loop design for more safety in the car.
The same shock absorbing webbing sleeves make Clickit Terrain comfortable for use as an everyday walking harness.  Reflective patches on the rear can be interchanged with service patches for working dogs.
Clickit Terrain Plus Includes:
Updated performance Harness supports dogs up to 110 lbs

S-clip - When buckling up your pet in the car, the S-Clip accessory allows you to pre-set your pet's ideal seat belt length. For safety harness users, the S-Clip helps prevent the seat belt from further retracting.

Buckle shield - Neoprene Buckle Shield with adjustable cord prevents a pet from disengaging the passenger buckle.
Sizes are determined by chest measurement around a dog's rib cage, just behind the front legs as shown in the sizing chart.
Due to the deep/narrow chest shape of Greyhounds, Whippets, and other sight hounds, Sleepypod harnesses will not always properly fit these breeds. We recommend that sight hound owners come see us for a personal fitting at one of our in person vending events (unless you've used them before and know that they fit your pup).
Unique Features
Three-point design for use in rear passenger seat secures a dog's entire torso
Broad, cushioned, energy absorbing vest for safety
Quick connection and release
Strength-tested, automotive grade materials
Suitable for use as a walking harness
Reflective strips for visibility at night can be interchanged for service patches or custom patches
Easy clean vest is made of luggage-grade, ballistic nylon
Four sizes address a broad range of dog shapes and sizes
Loops for quick connection and release of optional service pack
Sleepypod will replace or provide a replacement discount on any pet carrier or safety harness damaged in an auto accident, regardless of the brand!  See http://sleepypod.com/accident-replacement-program for details.

View full details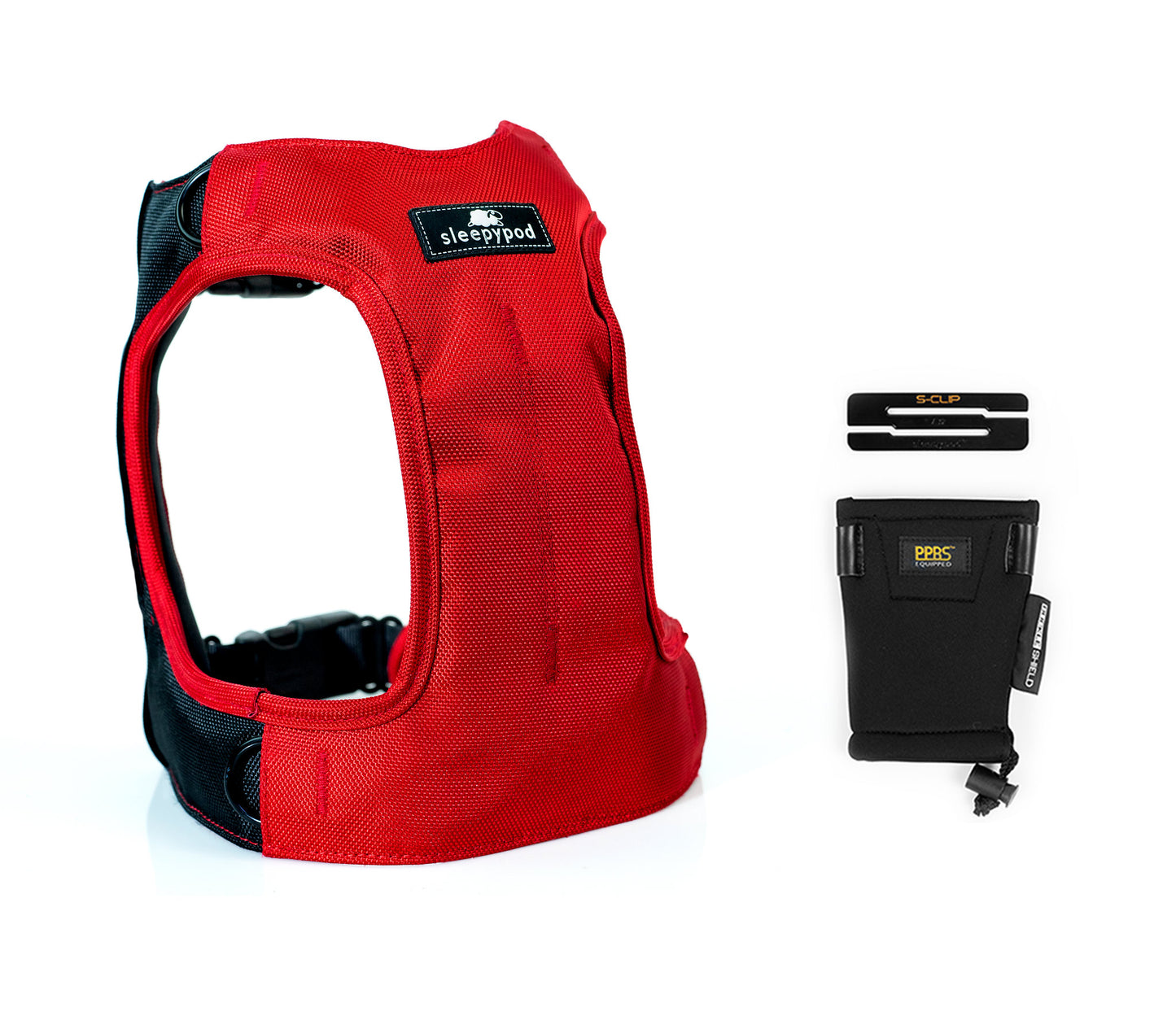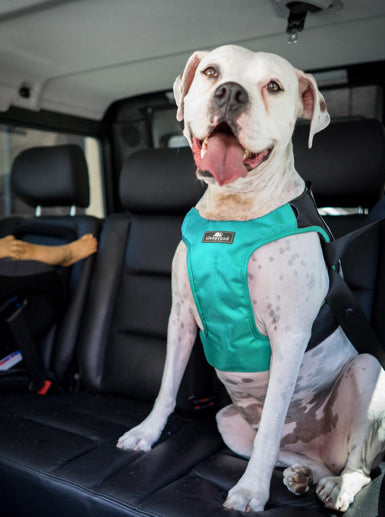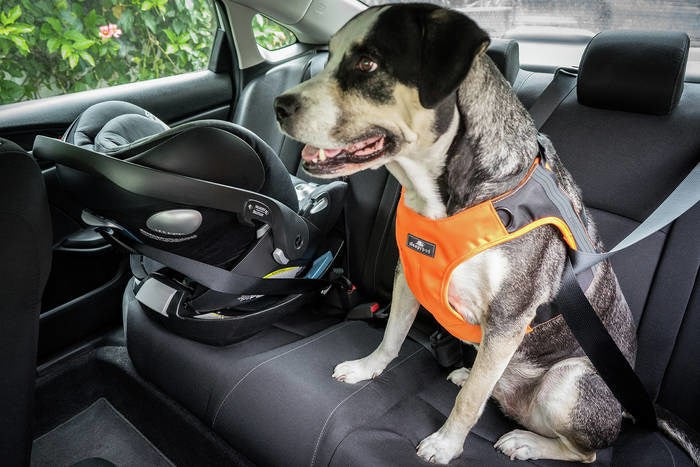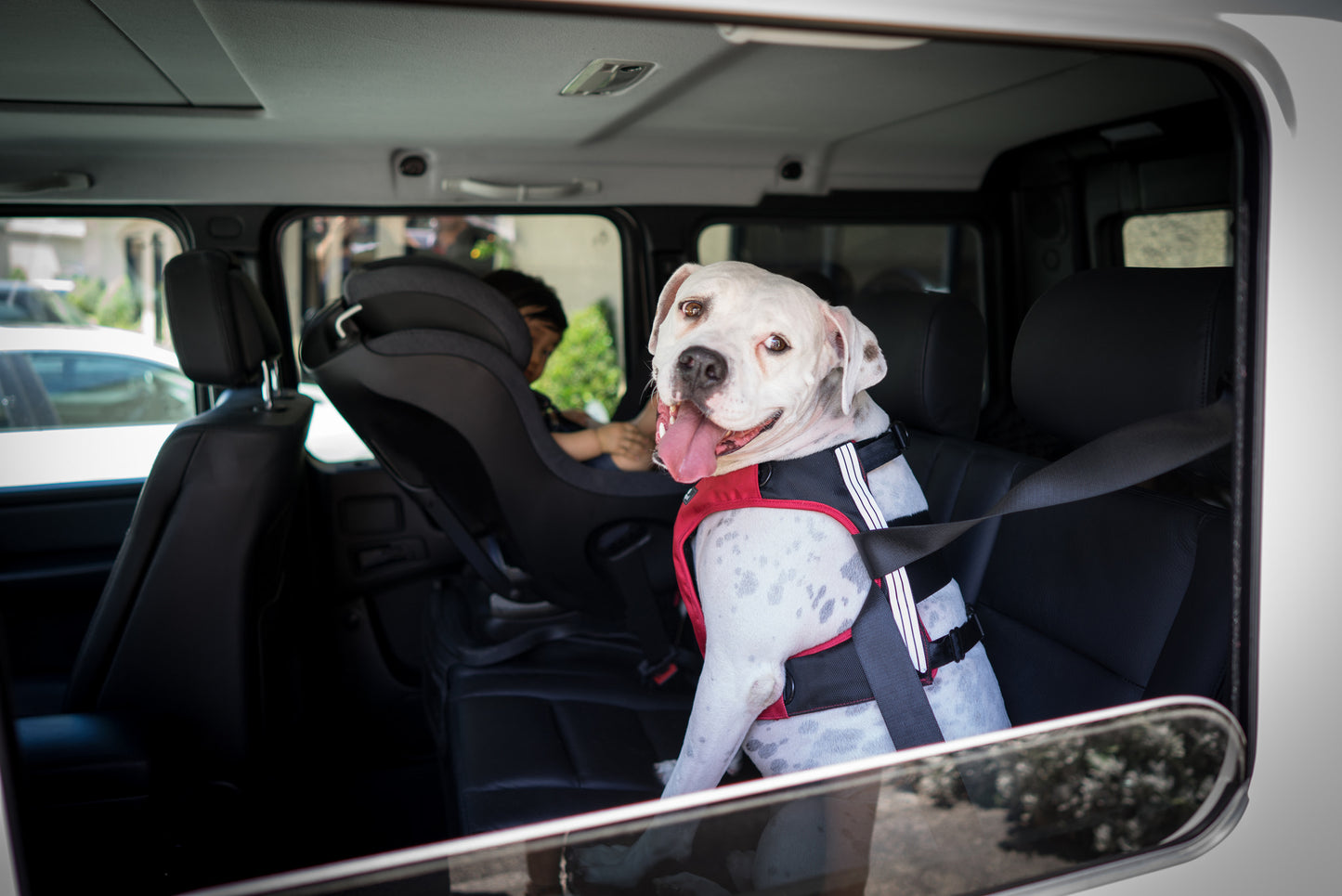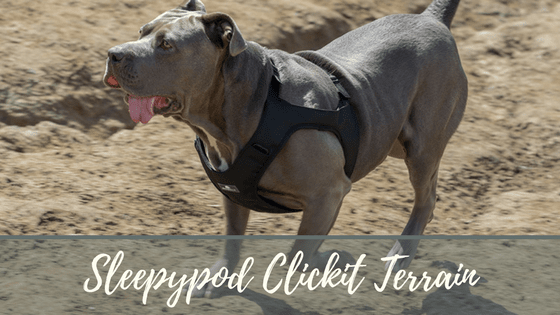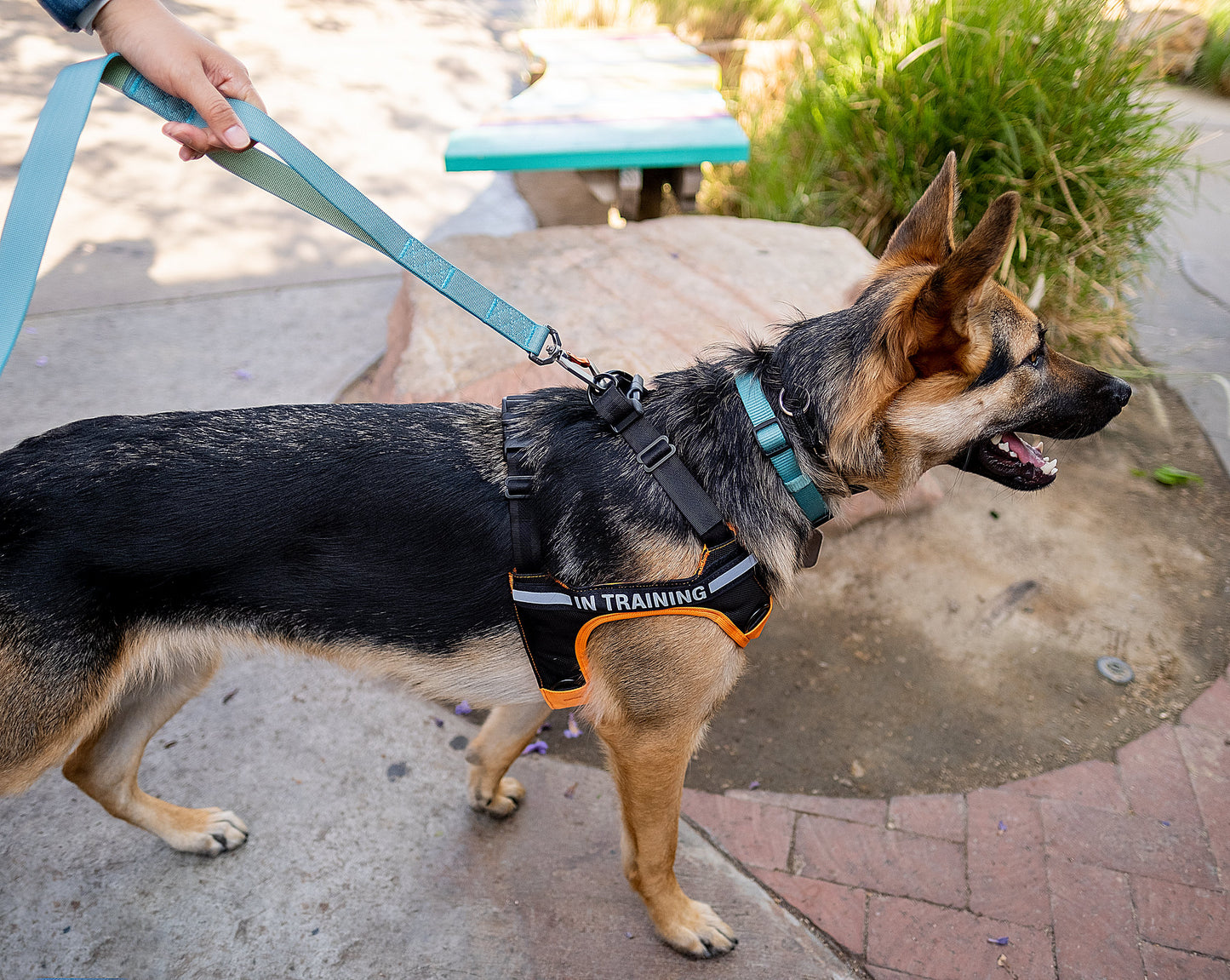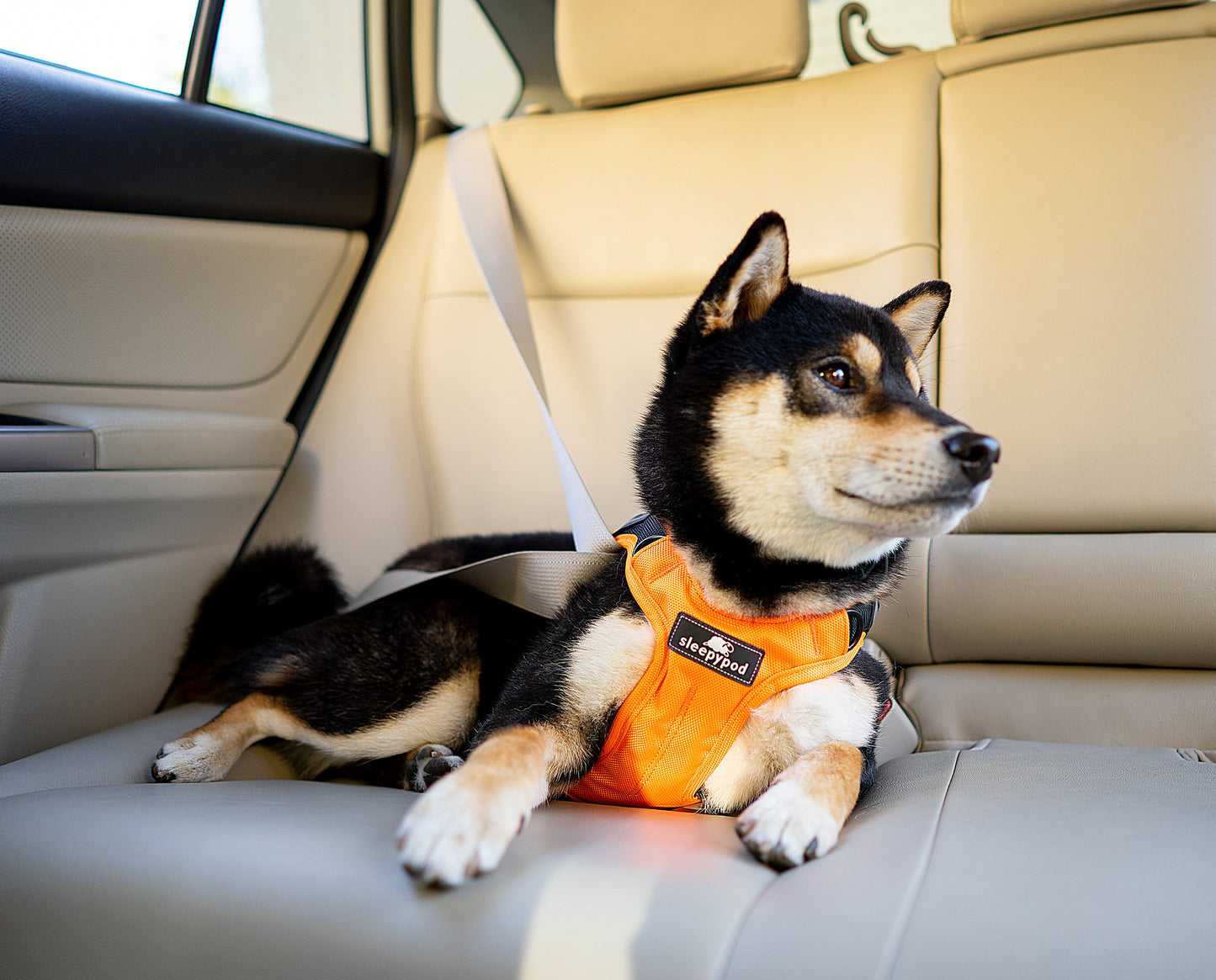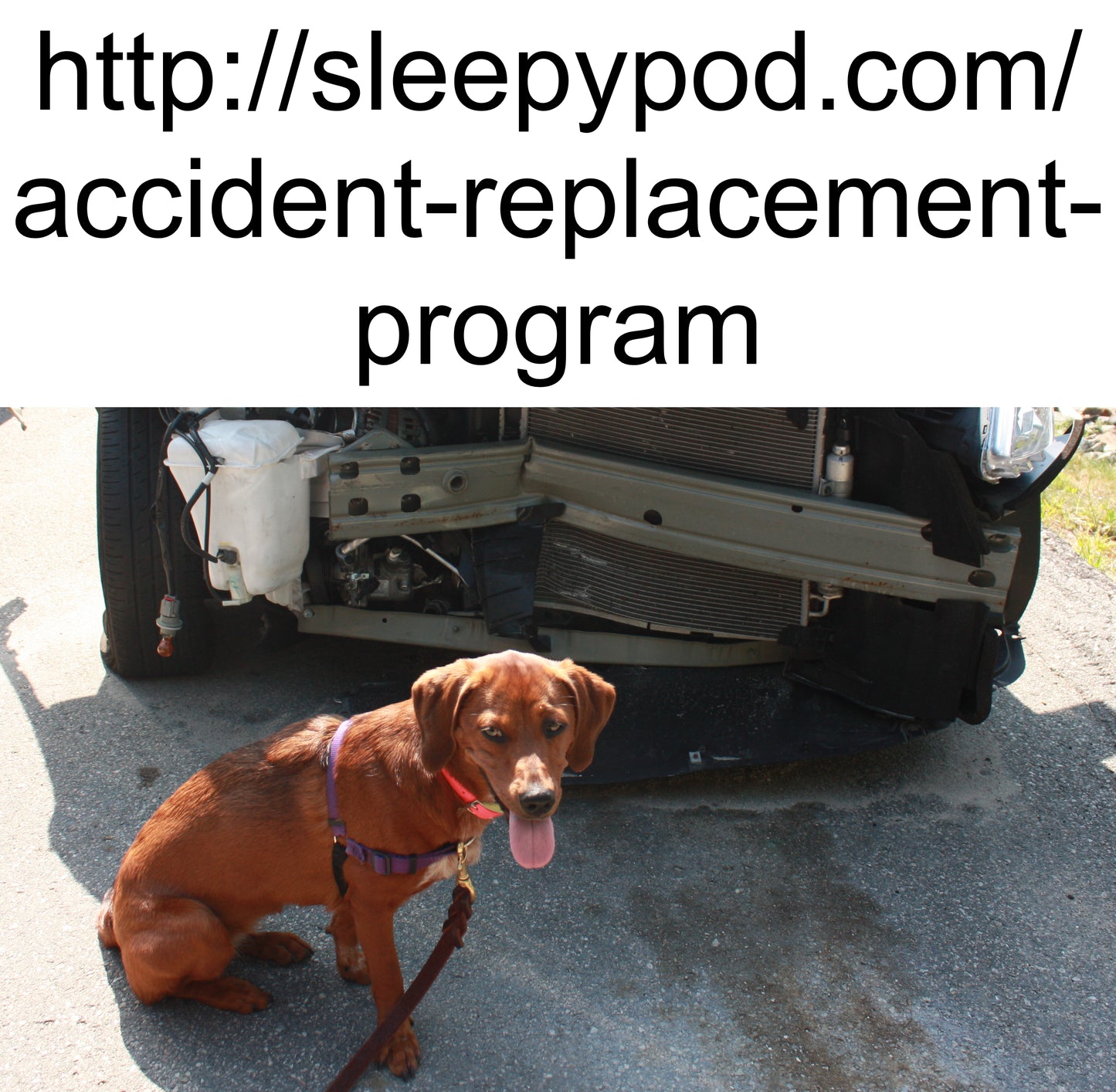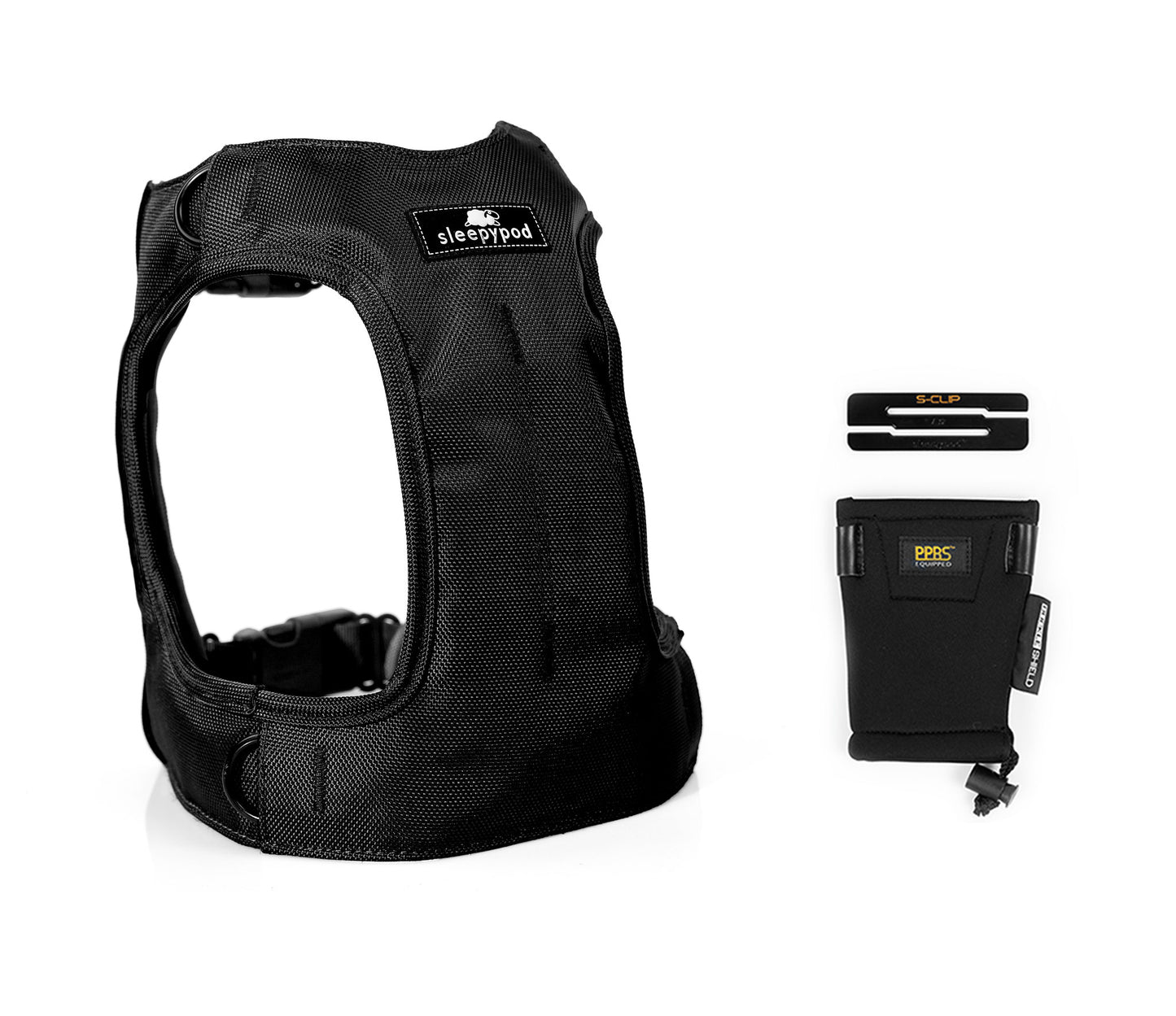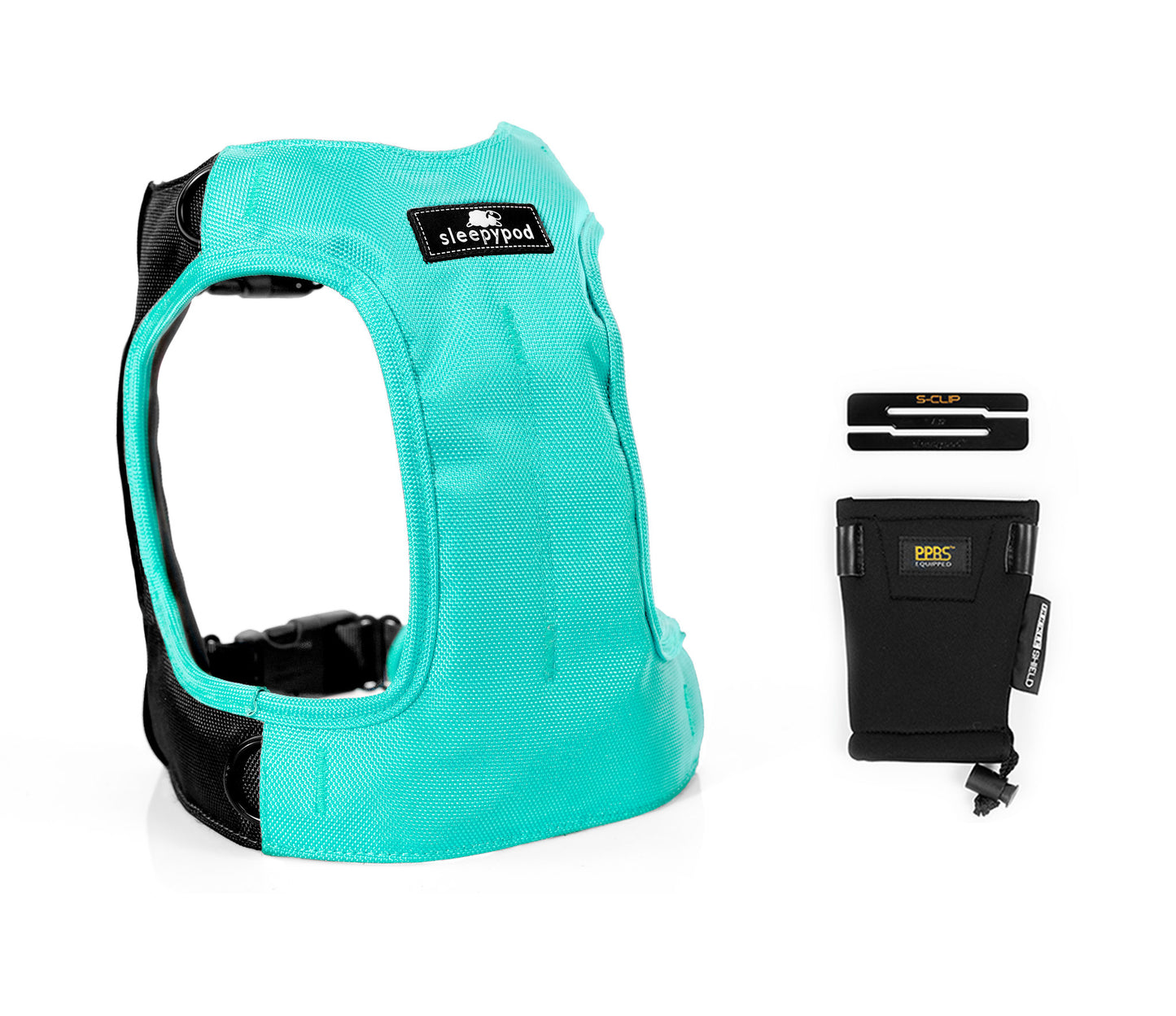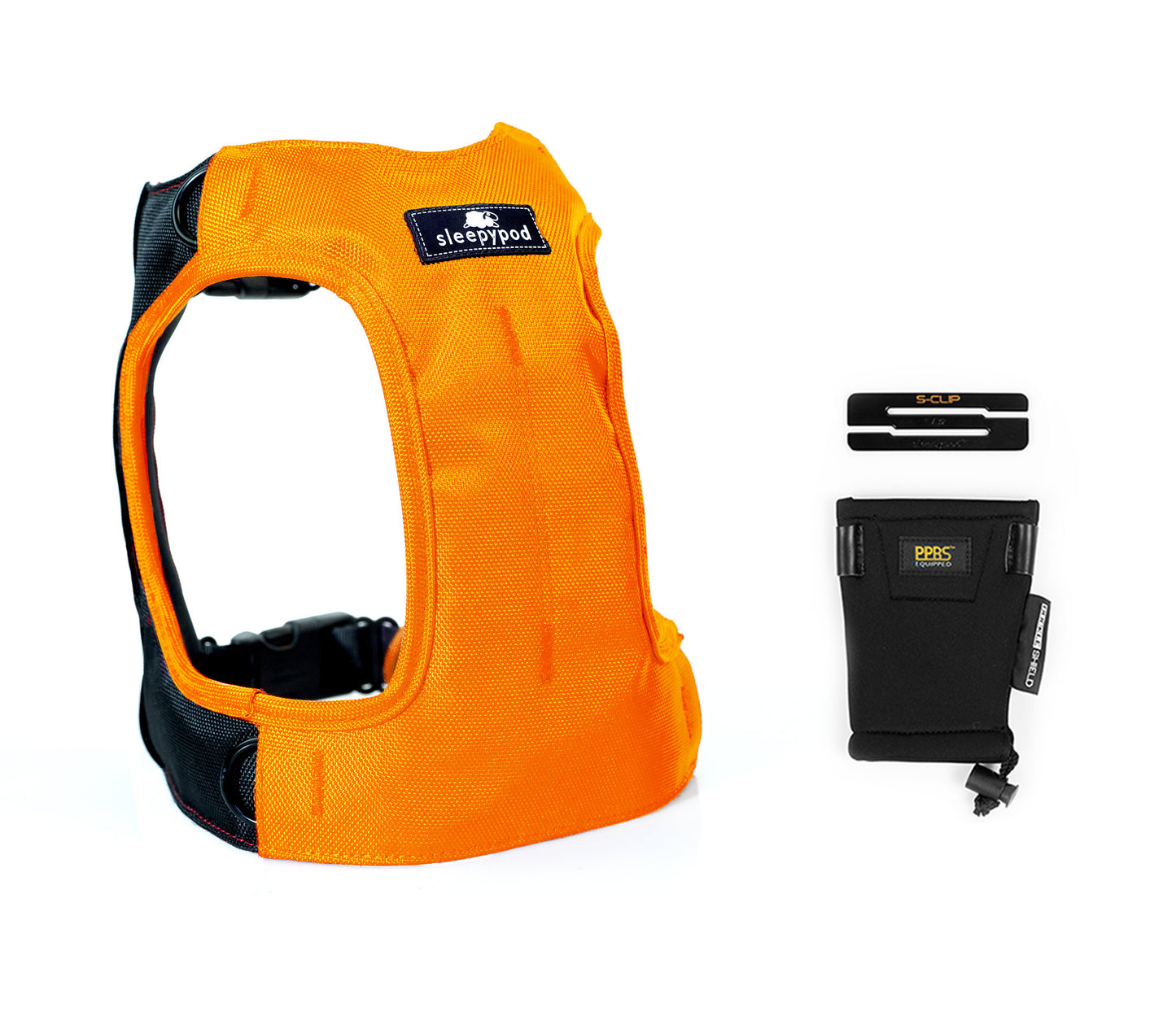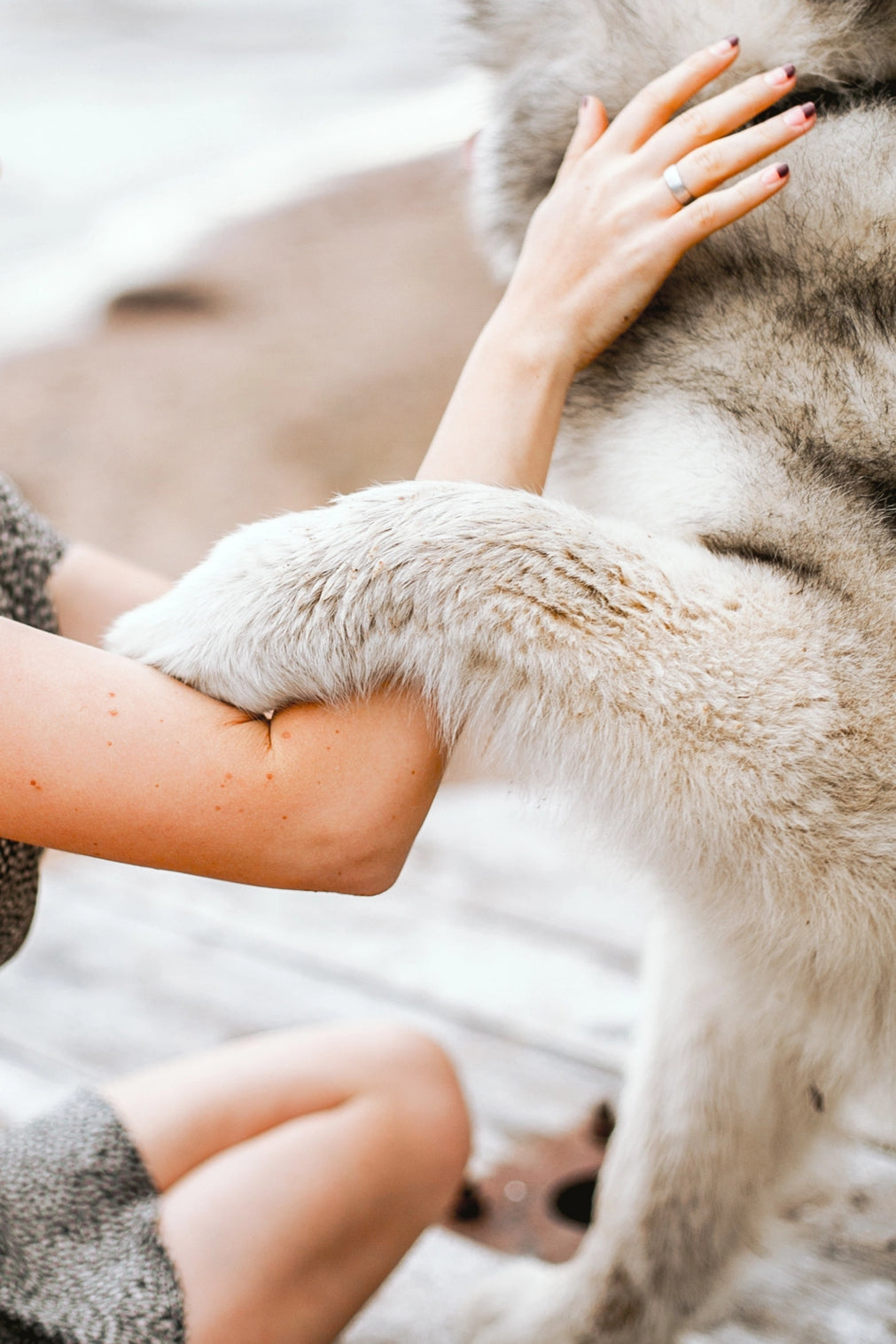 Sharon's Thoughts
I have to admit that Sleepypod harnesses was the top product that made me want to focus on safety gear for dogs! They don't mess around with quality because they know safety HAS to be good!