Regular price
Sale price
$ 9.99 USD
Unit price
per
Sale
Sold out
Do you want your dog's name printed on the nose padding of a muzzle?  We can do that!  Type in your dog's name, up to 12 letters, numbers or spaces.  (For example, "ROCKY 1A" is counted as 8 characters.)  Please note that we don't have punctuation characters.

Printing will be done in all uppercase (capital) letters, in a crisp Arial font, in gold.

The padding will be made from soft leatherette, like our Double-Padded Greyhound Muzzles have.  The padding will be black, with a fine, natural leather texture, with no printing unless you type in your dog's name.  If you provide your dog's name, we'll print it on the nose leather prior to attaching to the muzzle.  This is a hand-made item, so there may be some irregularities or slight imperfections. 

When ordering more than one, separate the dog's names with commas, for example "Ajax, Loki, Freyja, Capri".  It's also very helpful to indicate which muzzle each name should go on.

Important notes: 
Our Customized Nose Padding is designed to fit our muzzles only, and we attach them to the muzzle permanently.  They will not fit muzzles by other manufacturers.  Be sure you include one of our muzzles in your order with this item!
If you order more than one padding and/or muzzle, please be sure you let us know which name goes on which muzzle!
Check your order carefully before you pay to make sure you typed your dog's name and spelled it the way you want it.  If you forget, email us ASAP at sharon@hound-safe.com and if we receive your email before we ship your order, we'll fix it at no charge.  Once your order ships, we'll be unable to refund the customized nose padded if it's wrong.
Warranty:  This item is made in-house and we warrant it to be free of manufacturing defects for up to 30 days from purchase.  Defects not included in the warranty are water damage, fire damage, misspelled or missing names, being chewed, or ripped off the muzzle.  If you feel you have a warranty claim, please contact us by email or chat.
Share
Tap for Measuring Guide/Sizing
Materials

Soft vinyl leatherette with a fine, natural-looking leather texture.
Care information

Gently wipe with a damp cloth.
View full details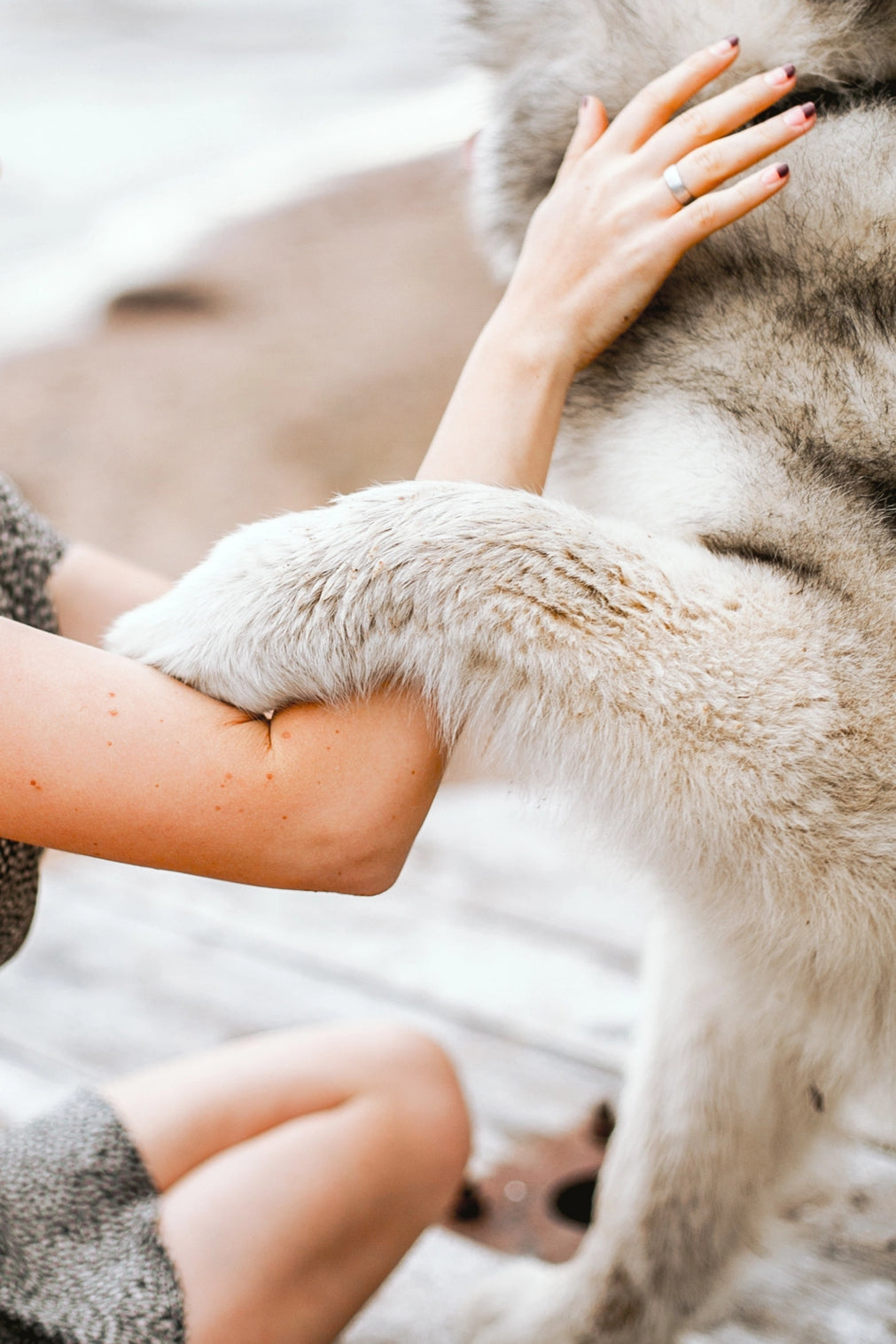 Sharon's Thoughts
People have asked us for nose padding on the whippet muzzles and their dog's own name on the Double Padded muzzles for a long time. We're so glad we can finally do this! It's also very fun to be able to customize them with the dog's name.