Regular price
$ 19.99 USD
Regular price
Sale price
$ 19.99 USD
Unit price
per
Sale
Sold out
Is your sighthound an expert at getting his muzzle off? Here's the solution!
Our sturdy black leather Muzzle Keeper buckles around the neck just behind the ears and holds the muzzle strap securely in place.  The Keeper should be buckled snugly - only allow one finger's worth of space between the keeper and your dog's neck, so it can't be slipped over the ears, but is not tight enough to restrict his breathing. 
We recommend close supervision when using the Muzzle Keeper, as it needs to be snug enough to not slip off, which means it is a potential choking hazard. 
Hand-made in-house with chrome-plated, solid brass buckle hardware and rivets.  The edges of the vegetable-tanned leather are beveled for a smooth finish.  The loop that holds the muzzle strap is also veg-tan leather. 

There's no other product on the market like this one!  The closest competitors are made of nylon plastic.  Our Muzzle Keeper is as nice looking as any leather collar!  It also works with all of the muzzles we sell!

Do NOT attach a leash to the Muzzle Keeper.  It is only strong enough to hold a muzzle on, not to control your dog.  To use, simply slip the muzzle's neck strap through the keeper loop and buckle the muzzle.  Then slip the muzzle on your dog and buckle the keeper around his neck.
Share
Tap for Measuring Guide/Sizing

| | | |
| --- | --- | --- |
| Size | Neck Circumference | Example Breeds |
| XXL | Size in inches:  18-19 | Borzoi |
| XL | Size in inches:  16-17 | Average male greyhound |
| L | Size in inches:  14-15 | Average female greyhound |
| M | Size in inches:  12-13 | |
| S | Size in inches:  10-11 | Average male Whippet |
| XS | Size in inches:  8-9 | |
| XXS | Size in inches:  6-7 | Large Italian Greyhound |

 
Materials

Veg-tanned leather with chrome-plated, solid brass buckle hardware and rivets.
Care information

Use a natural leather conditioner to clean, let dry and gently buff with a soft cloth.
View full details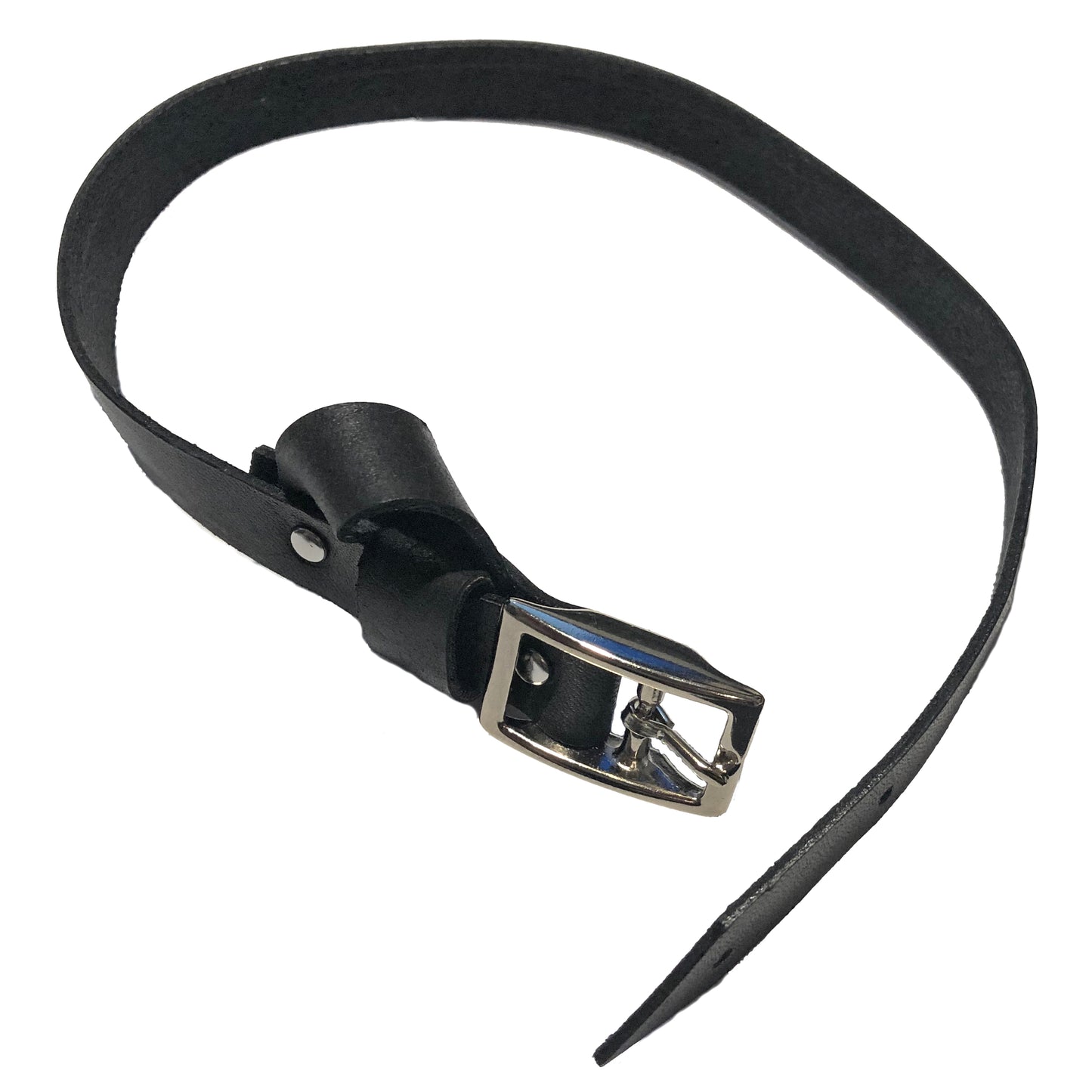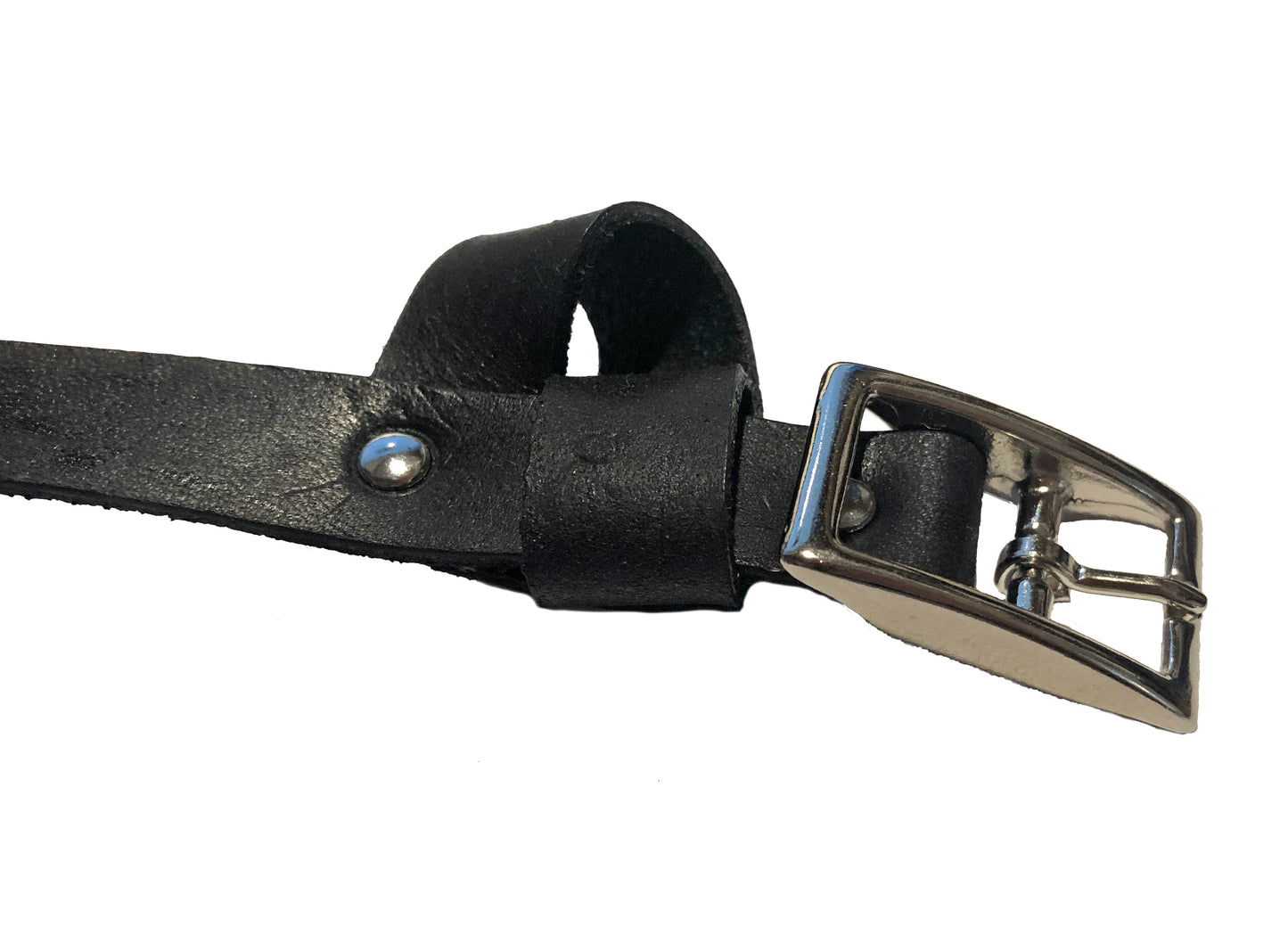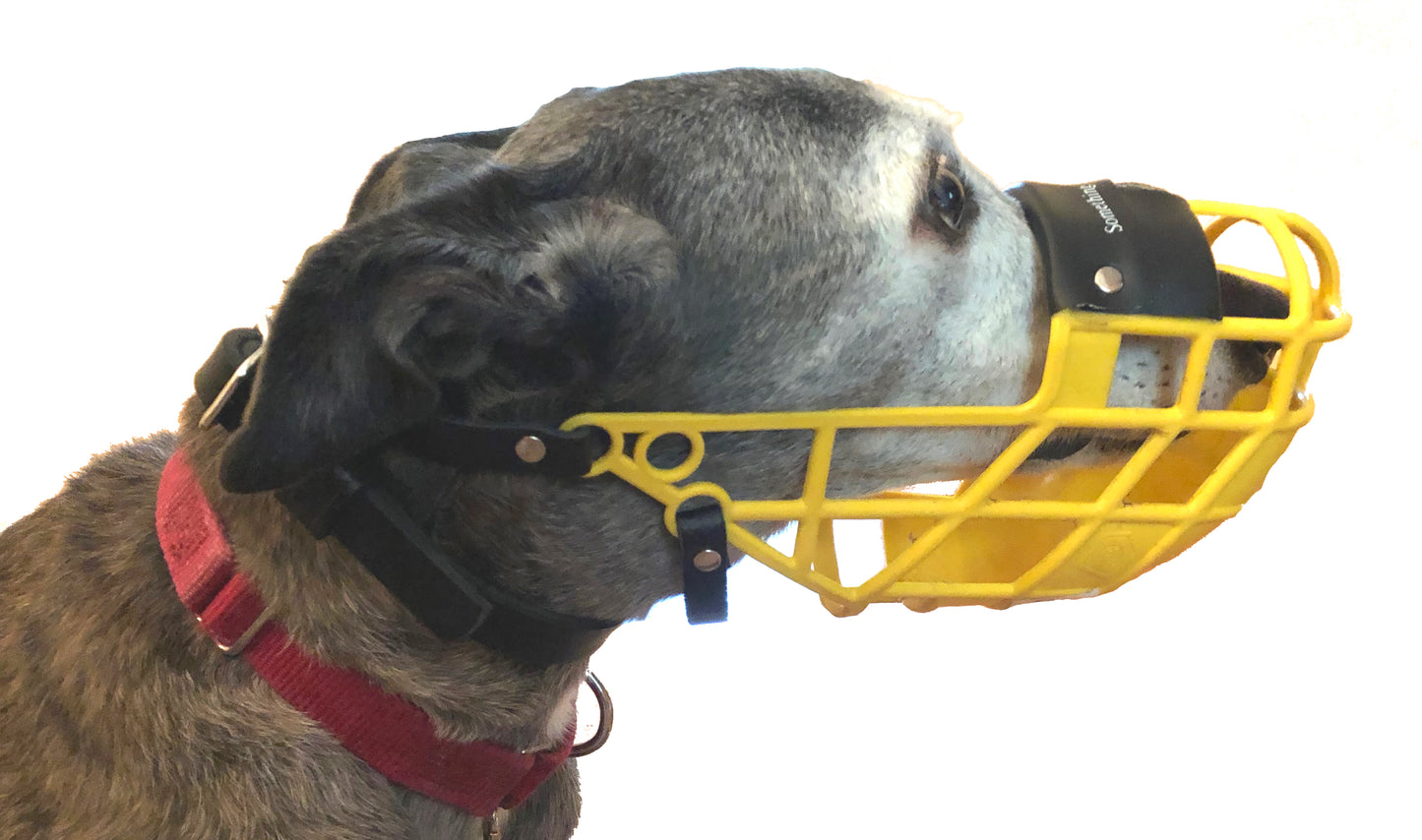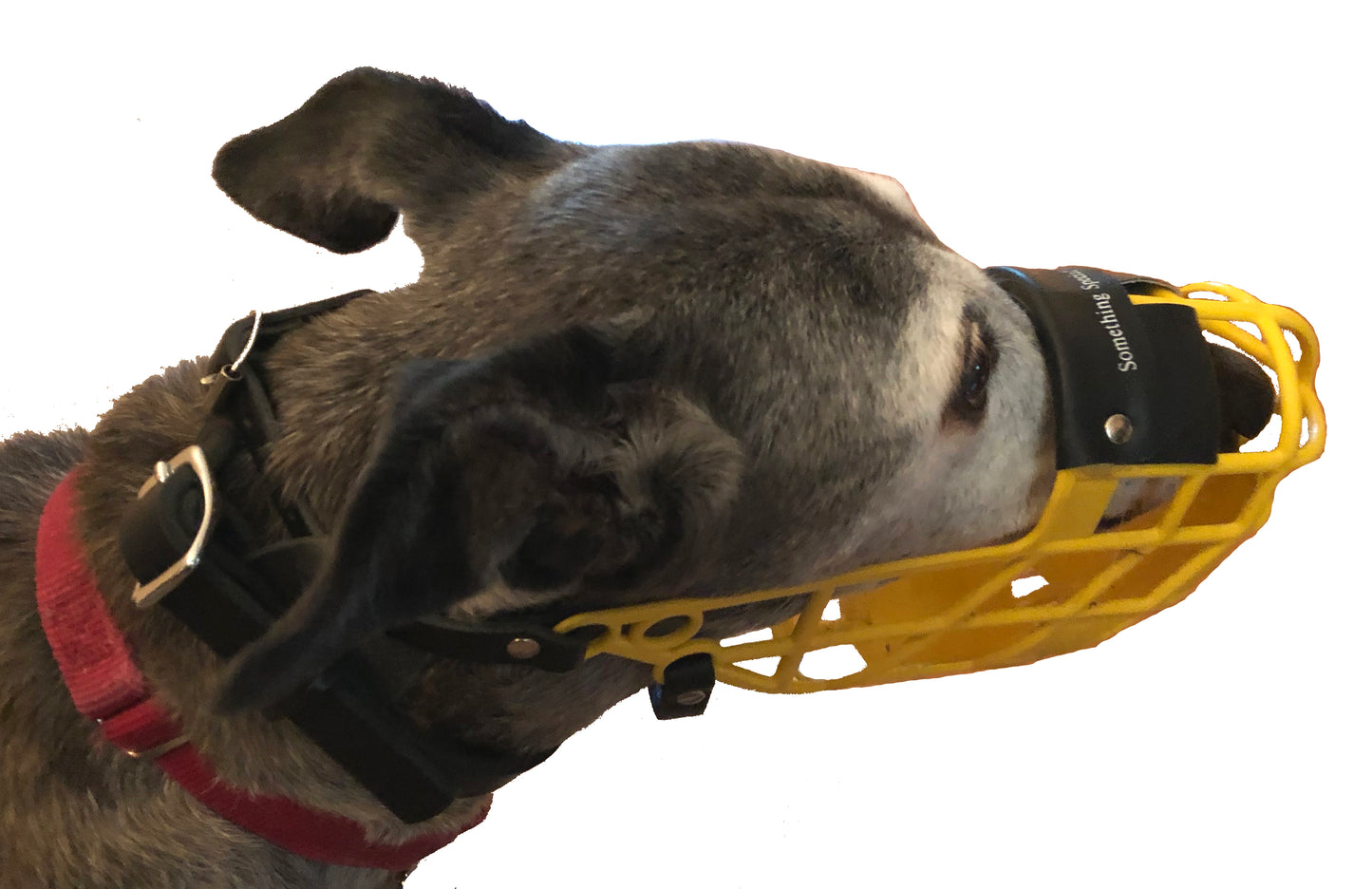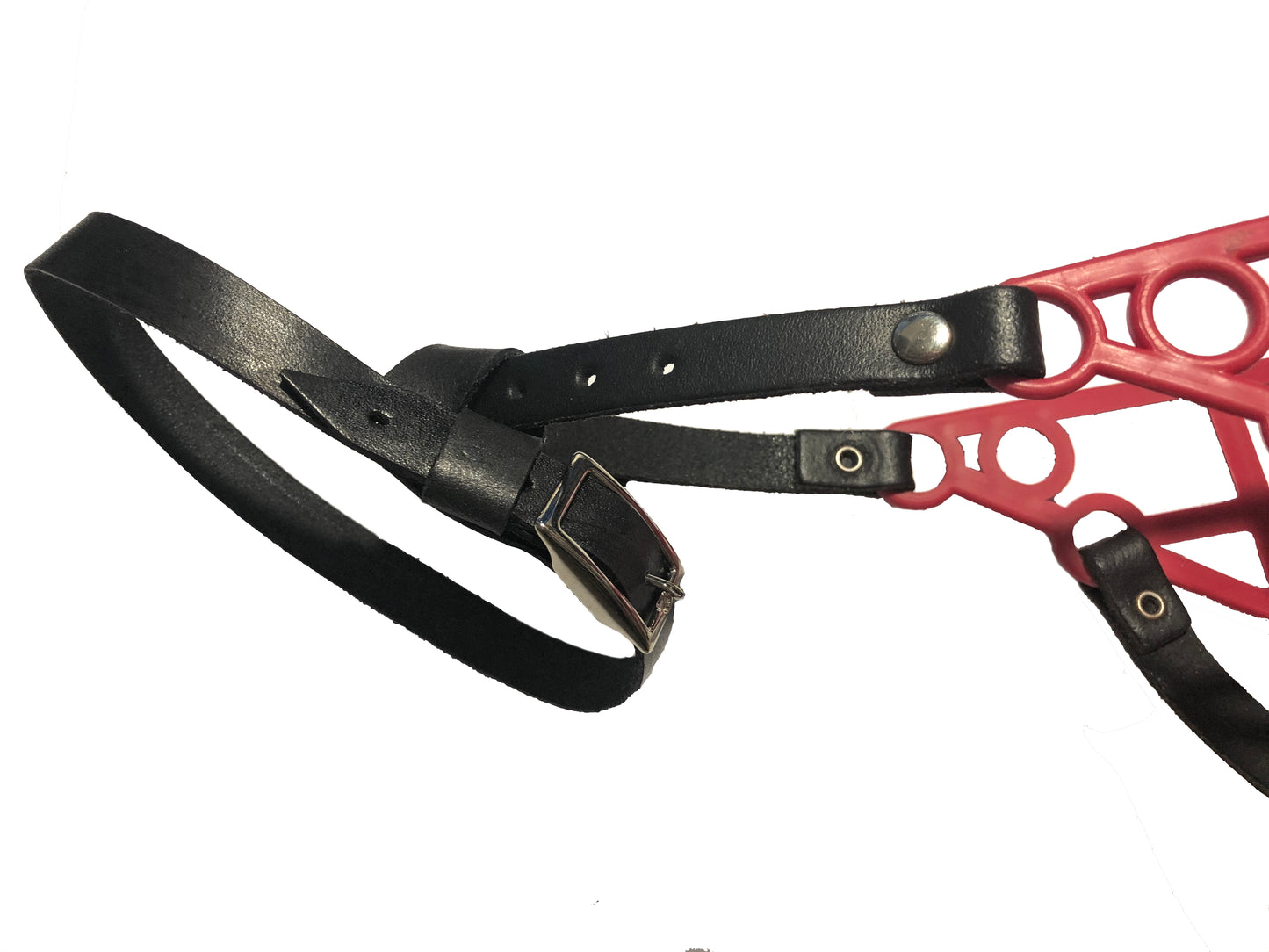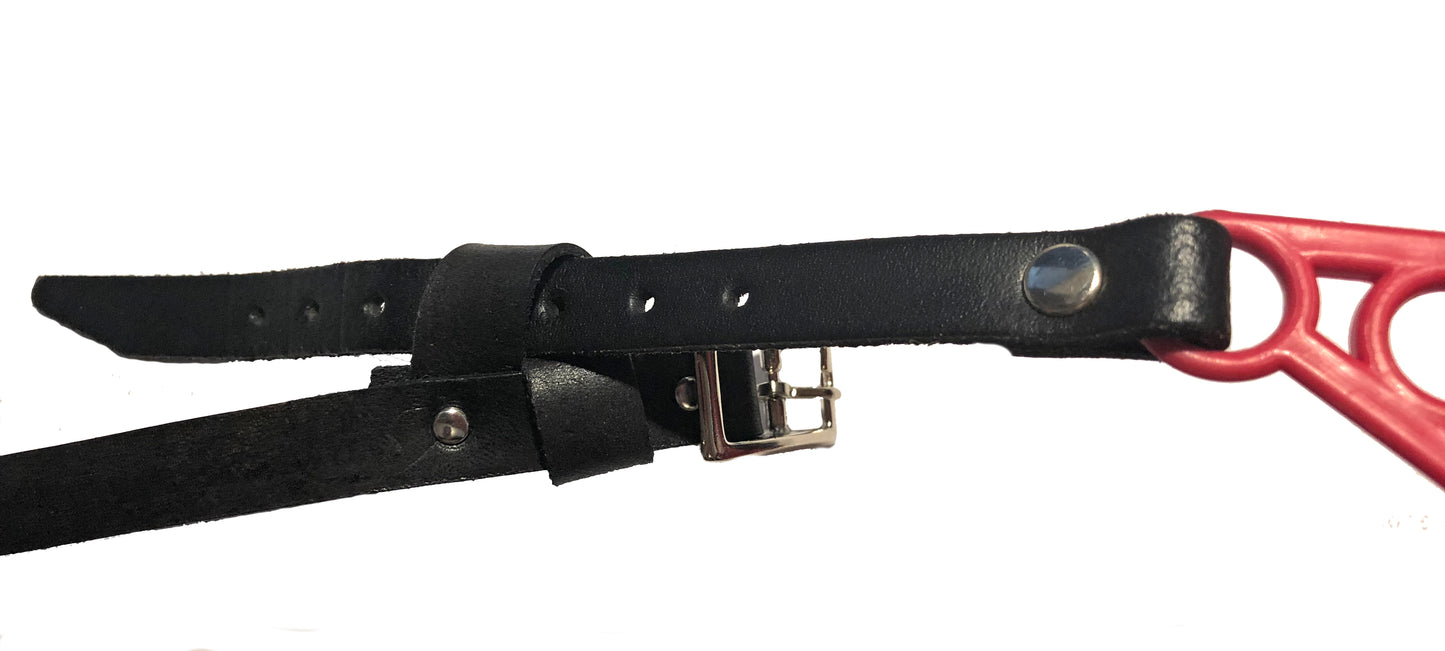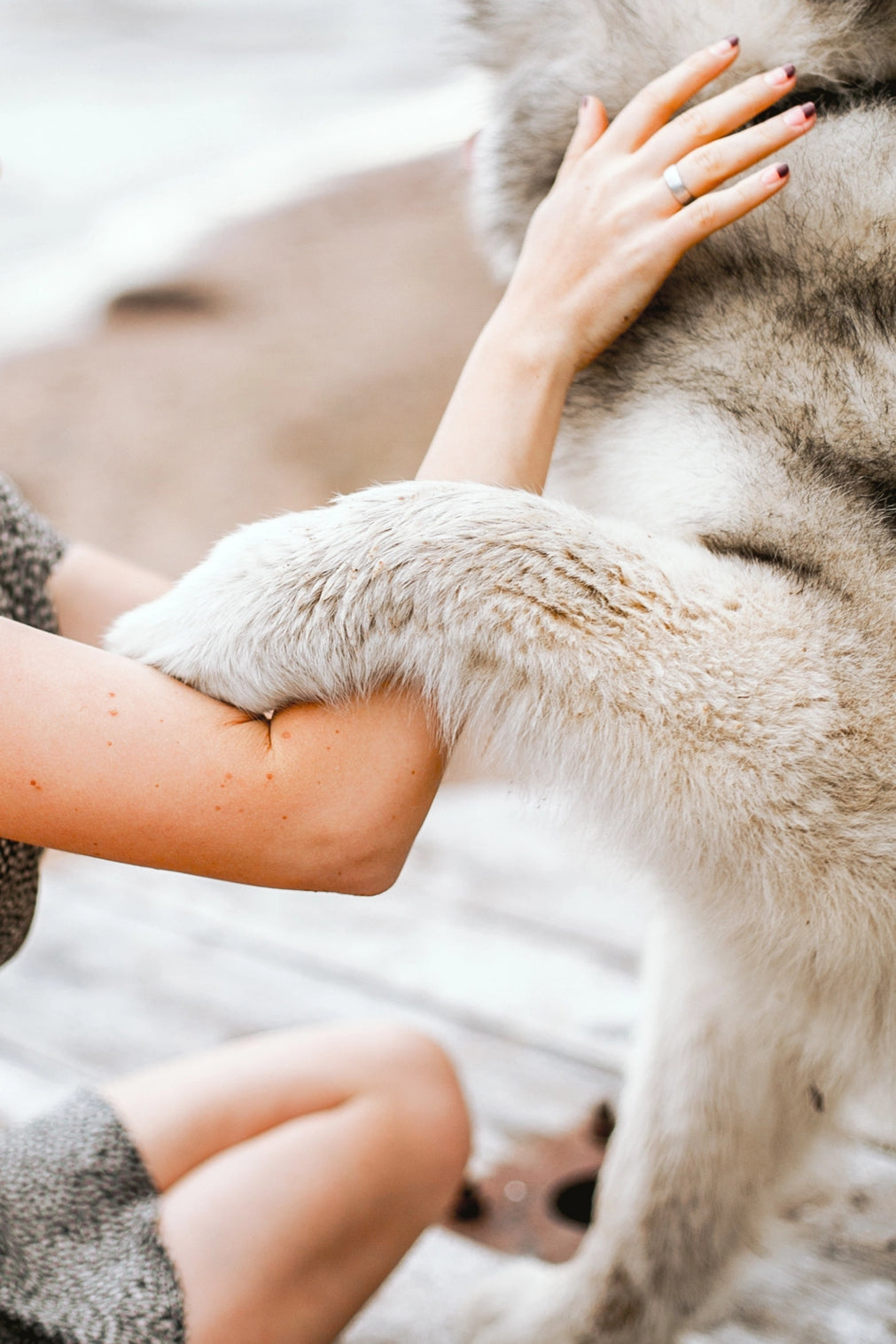 Sharon's Thoughts
The only muzzle keepers I could find when searching for them were plastic. I really feel that leather feels higher quality and will last longer, so I took a leather-crafting class and learned to make my own! We hope you love them as much as we do!